8 Destinations Papua New Guinea Passport Holders Can Visit Without the hassles of a  Visa in advance
1,143 total views, 18 views today
Are you planning on travelling abroad this Christmas or some time in the near future for a family holiday? Are we correct to assume that your intended holiday destination is Australia  even if you're aware of the frustrating process you have to go through to obtain a visa?
What if you could travel abroad to a different destination without the hassles of applying for a visa in advance? You know, getting bank statements and whatever other requirements that comes with it.
Believe it or not, there are a number of destinations you could consider as your next holiday destination that doesn't require you to apply for a visa in advance.
Actually, the destinations we're about to provide to you have minimum requirements like having a PNG passport with a 90 day validity and at least two free pages in the visa section.
Think we're kidding? We kid you not! Let's take a look at them.
1. Hong Kong
If you're traveling with family, Hong Kong is a perfect family destination that welcomes you with an easy visa on arrival.
Fun filled theme parks , Disneyland and ocean park and impressive nature parks boasting the region's flora and fauna await you to be explored and enjoyed. Victoria Peak on the main island of Hong Kong is the city's main attraction. Your  fun and adventure taste buds aren't the only things that get satiated in this moving city. The shopper inside you also gets its fair share of adventure. From budget souvenirs to the latest designer products Hong Kong's huge malls and busy street stalls are sure to give you a diverse shopping experience.            Hong Kong has a visa free policy for tourism purposes for up to 90 days only. More information here.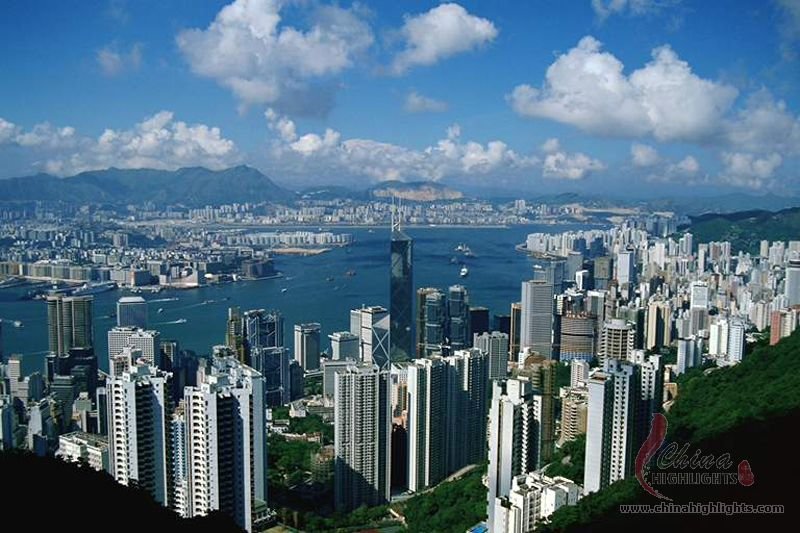 Singapore
Singapore is undoubtedly one of the most luxurious and modernized tourism destinations in the world. Papua New Guinea passport holders will be awestruck with  some of the best attractions this South East Asia destination offers. And best of all, it can be experienced without the requirements of a visa. Marina Bay is crowded with skyscrapers and world class hotels. The bay daily hosts the region's largest water and light shows. The world's largest flyer is also in Singapore offering tourists with an exceptional view of this amazing city. There's no shortage of family fun with theme parks like universal studios providing thrilling roller coaster rides. If you're in Singapore to bid farewell to the year on new year's eve, the exceptional fireworks on display at Marina Bay is not to be missed.
Singapore has a visa free policy for tourism purposes for up to 30 days only. More information here
Manila
Manila is the capital city of Philippines. Papua New Guinea passport holders do not require a visa in advance.  Beautiful beaches on the fringes, great shopping opportunities and exemplary heritage sites are just some of the things to list on your list of "to do" and "to see". The heritage sites boast the city's rich cultural origins. Intramurous is a historic center in Manila with museums showing off the people's rich culture dating back to colonial times. There's always a "feel good" vibe about Manila and it's highly recommended especially for family trips. Philippines tourist visa is not required for citizens of Papua New Guinea for a stay up to 30 days.
4. Federated State of Micronesia
It's the new destination on the block flying Air Niugini. This visa free oceanic vacation is worth looking into. Clear warm waters with best underwater visibility and the biggest ship wreck site of WWII offers divers an unique marine adventure. FSM has some of the world's best lagoons and most mesmerizing waterfalls. Caves too can be found here in these islands. But it's not all about water fun though because FSM is also a place for hikers, trekkers and historical buffs.  The ancient manmade mysterious city of Nan Madol which is the only city in the world built on coral reef is a must see.  The Federated States of Micronesia has a visa on arrival policy for Papua New Guinea passport holders. See here for more information
5. Solomon Islands
To visit the Solomons Islands all you need  is a valid passport with two free pages in the visa section to get a visa on arrival. These unspoiled islands in the Solomons present an unparalleled beauty of beaches heaped with a treasure of exuberant marine life. Sit and relax on the beach, dive underwater to enjoy the astonishing sea life or surf the waves to wash away all the worries of life. When you visit these islands, do trek the beautiful mountains to explore the unexplored greenery of the Solomon Islands. It's a less discovered destination which makes the trip all the more adventurous.
Citizens of Papua New Guinea can apply for a visitor permit on arrival for a stay of up to 90 days. Applicants must show evidence of return transportation, the ability to enter their next destination, and proof of sufficient funds. More information here
6. Fiji
It's one of the most popular tourism destinations and it's not hard to see why. But believe it or not, you won't break your wallet and you won't go longlong when it comes to applying for a visa. Unlike many of the Melanesian destinations and perhaps the entire Pacific islands, Fiji has a well developed tourism industry. From the typical beach, air, water or sand adventures, cruises  extraordinary cultural experiences  to the more bizarre fire walking Fiji has a variety of unique experiences for any kind of traveller. Considered one of the happiest destinations in the world, Fiji is a family friendly place with accommodation opportunities available from the budget traveler to the more luxurious. Skydiving, Sand boarding, Scuba diving, Rafting, Jet skiing, Para sailing, Para gliding are just some of the experiences you can take on in Fiji. If you're not so much of an adventurer, you can still have that quiet relaxing holiday with happy Fijian faces around.  For information on a Visa to visit Fiji click here
7. Vanuatu
Vanuatu remains unexplored but it is gradually becoming the next biggest hotspot behind Fiji. One of the reasons why it's gaining in popularity is the cost factor. It's much cheaper for visitors to travel to Vanuatu than it is for them to travel to Papua New Guinea.It has an amazing underwater offering with wreck sites awaiting to be explored by diving enthusiasts. Its famous active volcano, Mount Yasur is also a key attraction for visitors.
According to Vanuatu Travel: People from countries from which entry into Vanuatu is authorised may not need a visa for short term visits.
People visiting the country for a holiday, to see relatives or research the possibility of starting a business or for the furtherance of businesses carried on outside Vanuatu (i.e. sales representatives etc.) may be issued with a Visitors Permit on arrival provided they are in possession of a confirmed onward or return ticket to a place to which entry is authorised, have sufficient funds to support themselves and a passport that is valid for six months beyond the intended stay. This entitles them to stay in Vanuatu for up to 30 days. This is generally what a tourist to Vanuatu will be authorized with.
8. Bali
Bali is a beautiful affordable destination with a collection of breathtaking beaches, mystical temples and an unique culture. Bali's tropical weather can make Papua New Guineans feel at home. Bali offers a more developed tourism offering and tend be more  closer to nature. Experiences like the Monkey Forest, Bali Safari, Marine Park, Elephant Safari Park and Goa Gaja, the elephant cave are just some of the fantastic activities on offer. Or you could just be lazing on the beach with a Pina Colada and soaking up the beach atmosphere. With a Visa on arrival offered to PNG passport holders, Bali is a different experience but a good choice.
Papua New Guinean passport holders have a Visa exemption for 30 days for tourism purposes only. No extension is available. See here for more information.
Most of the destinations listed can be reached via a direct flight from Port Moresby flying Air Niugini (and Philippines Airlines for Manila). If you travel visa Australia, you will need a visa for Australia.
The information we've provided you are based on the links (sources) we've provided. Please check with the relevant embassy in advance prior to travel to confirm the current  regulations.
Comments
comments