Where you Should Travel in 2018
January always brings with it musings of the year to come, especially when it comes to travel plans. If you're still wondering where to go this year, the experts at Jacada Travelhave weighed in on their top picks for travel in 2018.
From the off-the-beaten-path Faroe Islands to Africa's newest safari hotspots to eco-conscious tourism in Costa Rica, this is where you should travel to in 2018.
Faroe Islands: Remoteness at its best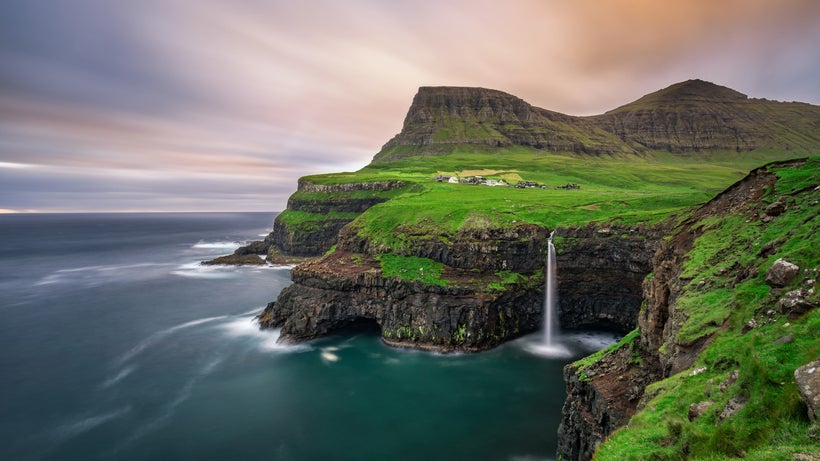 Not far from Iceland sits the self-governing archipelago of the Faroe Islands, a small collection of stunning islands sitting between Norway and Iceland that welcome only about 50,000 tourists a year (for now!).
Noticeably quieter than Iceland, the archipelago is most well known for using sheep last year to get themselves onto Google Maps. We love it because of its remoteness, stunning scenery and friendly culture.
"We think more people will start turning to the islands as people look for a little something different. We launched Faroe Islands as a destination late last year and have been astounded with how quickly it's been booked! More and more, people are looking to travel completely off the beaten path and this just proves it," says Jacada's founder, Alex Malcolm.
Cambodia: Luxury in every corner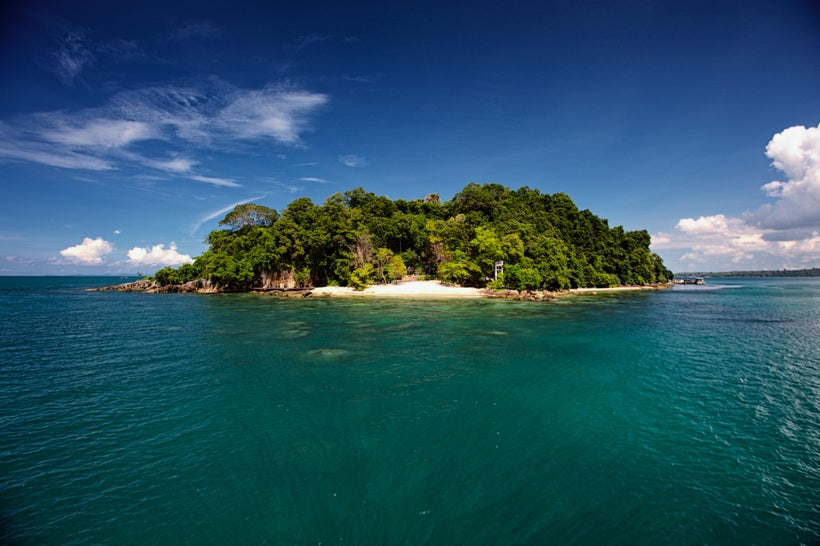 2018 will be a fantastic year to visit Cambodia, thanks to some of the amazing new properties opening around the country. In the country's beautiful southern islands, Six Senses is opening their new resort on Krabey Island and Alila is opening a new lux property on Koh Russey Island. Both are set to be incredible, and will surely attract jet-setters from around the world. Inland, we're excited about the new Rosewood Phnom Penh, the Shinta Mani property in Siem Reap and the opening of The Bensley Collection's Shinta Mani Wild – a private nature sanctuary near Bokor National Park and Kirion National Park. The Shinta Mani Wild is being built with an aim to promote conservation in the area – it's the first of its kind in Cambodia. "The opening of these hotels – many of which open properties in locations known for their beauty – speaks volumes about the industry's enthusiasm for this stunning region," says Jacada's Head of Asia, Kate Herz. Once a backpacker's haven, it now looks set to lead the way in high-end tourism.
Liuwa Plains, Zambia: Safari without the crowds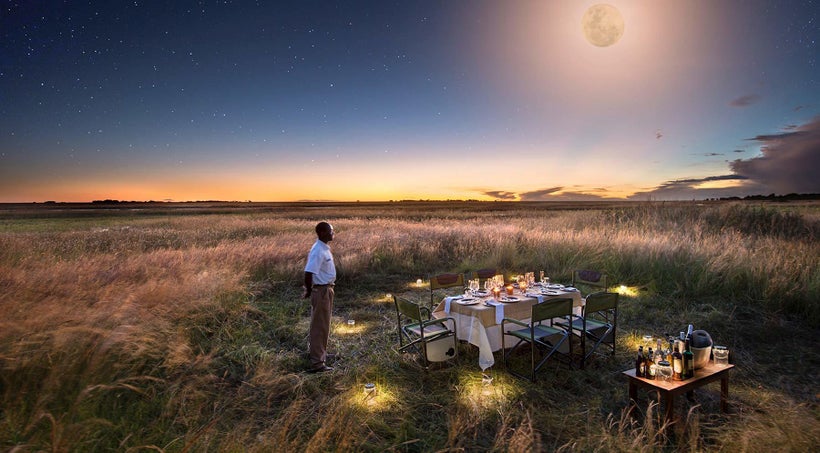 Nothing beats the feeling of being alone in the wilderness tracking the footprints of a great predator. For a crowd-free safari experience, Liuwa Plains National Park in Zambia is the place to go in 2018. African Parks took over the management of the park in 2003, and there has subsequently been a steady rise in the lion and cheetah population (as well as a decrease in illegal poaching!). Africa's second biggest wildebeest migration also passes through the park, so it offers a great opportunity to witness the magic without being surrounded by dozens of other safari vehicles. "The opening of King Lewanika Lodge in 2017 gave Liuwa Plains its first ultra-luxury property and there are sure to be more to come as the park's animal populations steadily rise," says Jacada's Head of Africa, Byron Thomas, "We've also seen a rise in bookings to Zambia since 2015. It was once only thought of as an add-on to a trip to South Africa, but it is now becoming a destination in its own right." 2018 is a great year to explore the country, and its newly popularised park, before everyone else jumps on board.
The Indian Himalayas: A stranger to mass tourism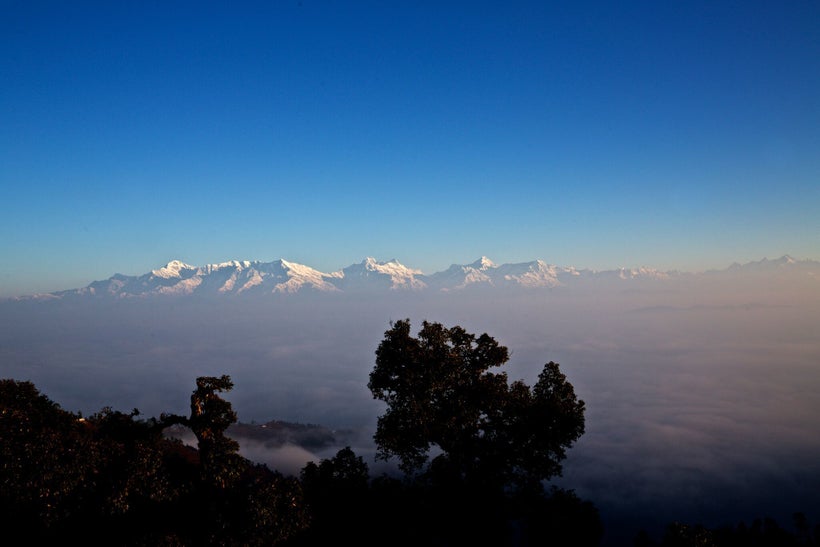 Because Nepal is finally seeing a bounce-back in tourism after the earthquake, you may find yourself wanting to go somewhere a bit less travelled in 2018. The Indian Himalayas have so much to offer – from stunning scenery to fascinating culture to out-of-this-world hiking. More specifically, the region of Kumaon, in the state of Uttarakhand, has been completely unspoiled by mass tourism, and its remoteness will impress even the most well-travelled of people. Whether you're interested in exploring the region's beautiful villages or hiking in the shadows of the magical Himalayas, do it in 2018 before the region's remoteness attracts too many like-minded travellers.
Bordeaux, France: Easy access and fine dining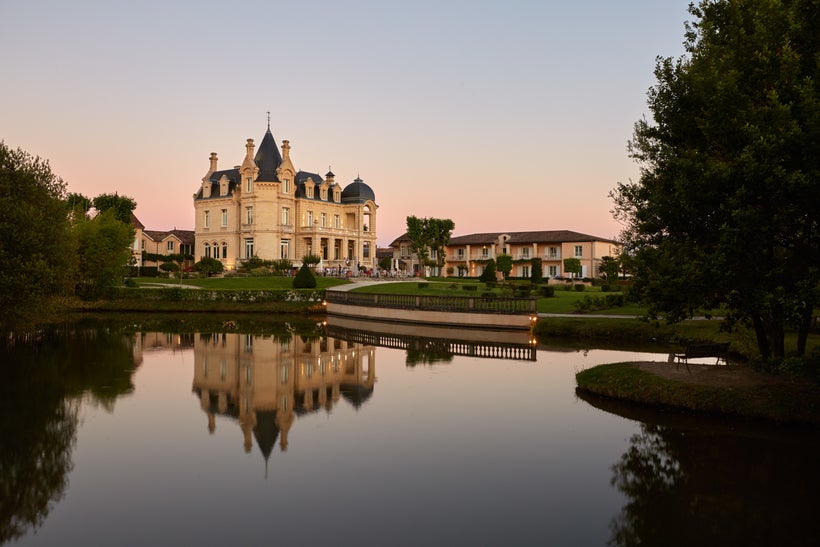 The city of Bordeaux has undergone a 20-year renovation program and in 2018 will be the place to visit in France. It's now just a 2 hour train ride from Central Paris, making it even easier to get to than before. The region offers a selection of 5-star properties either in the city itself of in the heart of the vineyards, and if you are looking for something different, deluxe rooms in very exclusive wine chateaux are available. Not only does the region offer some of France's best wines but it's also home to some of the country's best restaurants, with everything from Michelin star gastronomic restaurants to up and coming chefs.
French Polynesia: Relax like a Royal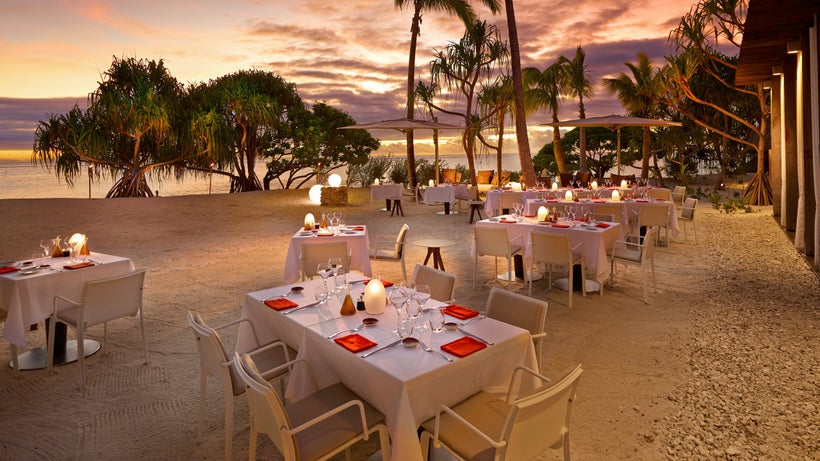 French Polynesia is having a moment right now thanks in part to Pippa Middleton, who honeymooned there earlier in 2017. It has since seen a domino effect of other wealthy celebrities recently visiting, such as Barack Obama, Beyoncé, Diane von Furstenburg and Bradley Cooper. As a result of this influx of ultra-famous visitors, interest is on the rise, with more and more travellers looking to explore the amazing country. "Within a week of Jacada Travel launching French Polynesia as a new destination in 2017, we had our first booking, with many more quickly following," notes Jacada Head of Australasia, Katie Holmes, "The country is no doubt on the rise as a hot spot." 2018 is set to be a big year for the idyllic island nation.
Rwanda: The new African luxury hotspot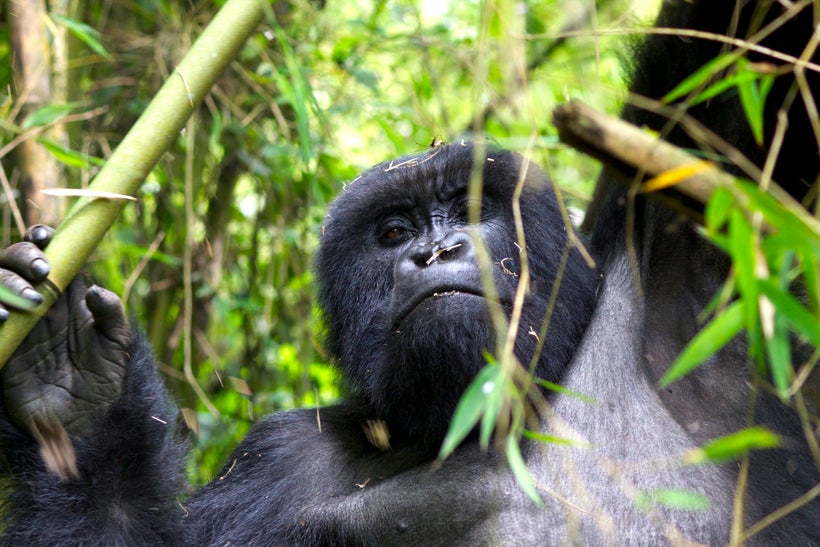 Rwanda is the new luxury hotspot in Africa right now, thanks to a few recent luxury lodge openings by Wilderness and One&Only in 2017. In addition to going in search of the famous mountain gorillas, visitors will soon be able to see the famous Big Five as well. Work is being done on Akagera National Park to restore its Big Five status, with lions having been reintroduced to the park recently, and rhinos to come soon. Offering tourists the chance to see the famous mountain gorillas as well as the Big Five – especially in luxury – will no doubt catapult Rwanda to the top of everyone's travel lists in 2018.
Papua New Guinea: One of the last great frontiers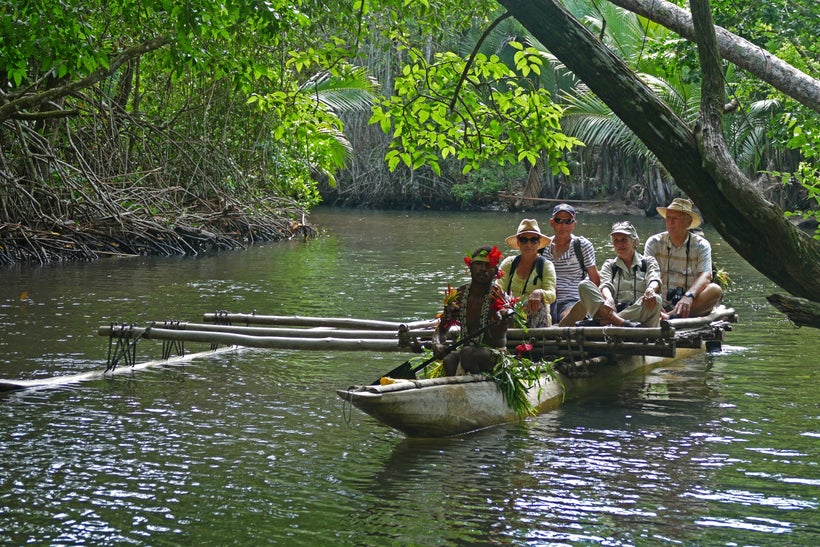 Travellers are branching out further and further these days, as it has become extremely popular to as far off the beaten path as possible. Considered one of the world's last great frontiers, Papua New Guinea has so much to offer visitors, from untouched forests and fascinating cultures to awe-inspiring wildlife. And, between its hosting the Pacific Games in 2017 and APEC in 2018, it has seen a recent and notable increase in infrastructure investment, making it even easier to travel to and stay in Port Moresby, PNG's capital city. "In an age of 'go now before it gets too popular', PNG should be on the top of everyone's lists for 2018," says Holmes, "I know I'll be heading there myself this year!"
Quito, Ecuador: A destination in its own right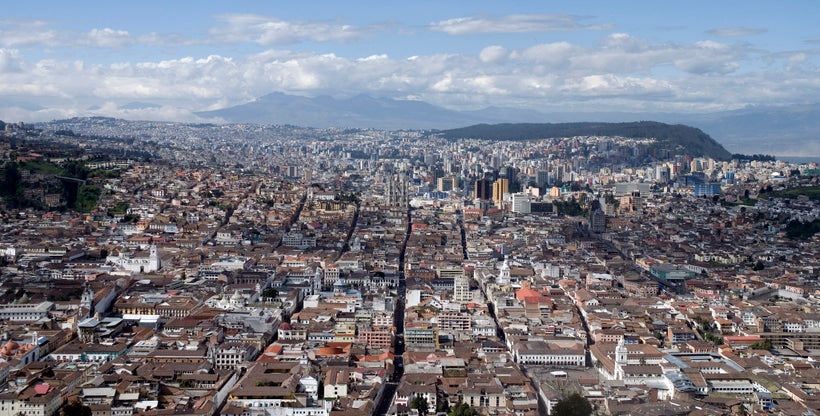 2018 is a great time to visit South America's often overlooked capital, Quito. New hotel openings in the city – Ilia Experience Hotel, Quito Polo Club and Republica del Cacao Chocolate Boutique – are elevating the city's status from a stopover to a destination in its own right, where you can experience the culinary, artisanal beer, theatrical and cultural scene the city has to offer. In 2018, Quito will also be celebrating their third annual Festival of Lights, an amazing 5-day festival in August where artists build and project stunning light images onto the city's historical buildings in the Old Town. The festival is already attracting travellers from all over, and it is well worth a visit before it becomes too crowded.
Costa Rica: Travel with a conscience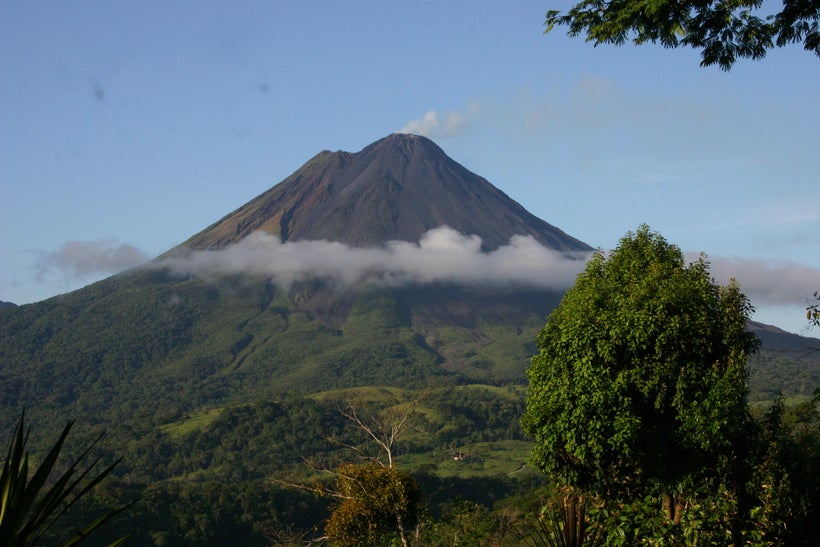 With sustainable, responsible travel being so important to a growing number of travellers, Costa Rica is a great destination to visit in 2018 if you want your travels to have a minimal (yet positive) impact on the environment. Not only is it the world's only country to run on nearly 100% renewable energy, but it is also chock full of incredible luxury eco lodges. In every way, it is the model country for eco-friendly tourism. "In the first half of 2017 alone, Jacada Travel planned more trips to Costa Rica than in all of 2016, and those numbers are continuing to rise – we think its because travellers' consciouses are influencing their travel plans more and more," says Jacada's Head of Latin America, Jen Richt. Stunning scenery and sustainable travel? Sign us up.
Comments
comments