In an earlier post, we listed 5 top white sandy beaches in the world and added on Papua New Guinea's own at Nusa and Conflict Islands.  Well, we're going to add another one and it's up north in Tufi.  It gets a little wild in a nice way though but the scenery is simply beautiful.  The natural site of the beach, the sand, sea and the surroundings makes it a perfect place to holiday.  Mind you, the beach is only a small part of what you can enjoy in Tufi because there are a whole lot more activities from fishing, experiencing the wonderful Tufi culture and absorbing the beauty of nature whether it be bird watching or trekking.  Check out www.tufidive.com for a whole lot more.
Most of us have at some stage dreamt about a holiday in an exotic location that includes white sandy beaches, sun and clear blue sea.  The luxury travel blog has revealed the top 10 white sandy beaches in the world.  For most of us, this will only remain a dream largely due to the high cost of air travel for Papua New Guineans.  But did you ever think for a moment that there is still an option for you in Papua New Guinea?
We've listed the top 5 of the world's best white sandy beaches and for the remainder, we have included 5 of PNG's white sandy beaches.  So why spend a lot of money, get into all the hassles of visas when a white sandy beach is near your doorstep. Take a look below:
The Luxury Blog's top 5 white sandy beaches
Sitting at the top of the list is Bora Bora in Tahiti French Polynesia.  According to the blog, Bora Bora is "billed as the most romantic island in the world, and it's hard to find any reasons to argue with that. Private over water bungalows provide sublime relaxation. Mount Otemanu rises into the sky like spires of a castle, inviting you explore the fantastic panoramas above the glistening beaches".  The image itself is enticing, isn't it.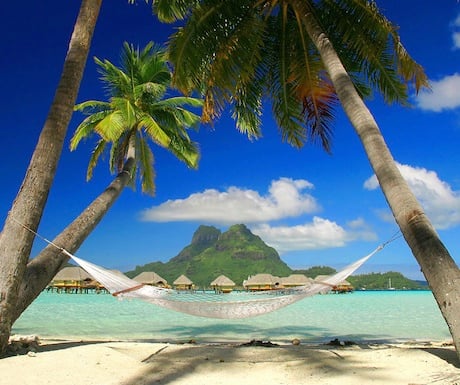 Making it at number 2 is Playa Paraiso, Cayao Largo, Cuba. Some may be surprised about this but the picture below says it all.
We have a lot of Phillipinos in Papua New Guinea and if they're ever going back to their country for holidays White Beach, Boracay, Philippines awaits them for a tropical sun, sea and sand holiday.
Maldives is synonymous with white sandy beaches, clear blue sea and exotic resorts and it is no wonder that Maldives makes it into the top 5. The Blog describes it ast "With villas spread across the UNESCO World Biosphere Reserve of Baa Atoll, guests experience five-star elegance amid grand natural wonder.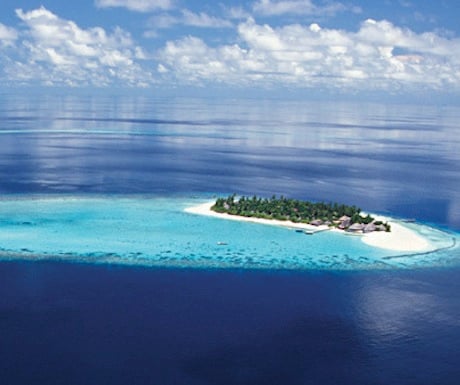 And the last white sandy beach top 5 from the Blog is Rabbit Beach, Lampedusa, Italy. Located about halfway between Malta and the shores of North Africa, Lampedusa is graced with white sand beaches, crystal clear water, stunning bluffs, Rabbit beach was named the top Traveler's Choice Beach in the World for 2013 on TripAdvisor.
So those are the top 5 in the world. Others may have different views but that is what Luxury Travel Blog thinks. Now, if you can't make it to any of these beaches for that exotic holiday, you'll be surprised that there are some beaches in Papua New Guinea that gets close to any of the above or even better. Let's take a look at our recommended three:
Nusa, New Ireland
Without doubt, Nusa is right there at the top. Reknown for its diving and surfing Nusa Island has white sandy beaches, clear blue sea and bungalows above the sea. Talking of a tropical and exotic holiday, this is Papua New Guinea's best.
Doini Island in Milne Bay Province is a must see for any visitor who dreams of that tropical getaway. Even better, the island has a cultural touch with bungalows designed to show the Milne Bay culture. The inaugural P & O cruises to Milne Bay last year proved a success and much of the success is attributed to locations like Doini.
There are a few more islands with white sandy beaches so it's tough to take the top 3. Nevertheless, the much publicised Conflicts Island has to make it as our number 3 and although it is a private island owned by a UK millionaire it is nevertheless in Papua New Guinea and you can still visit the island. Here's more information on Conflicts Island http://skerah.com/2014/peace-on-the-conflict-islands/
So that's our list. Email us if you have any that comes to mind and show us a pic or two of it.
Comments
comments